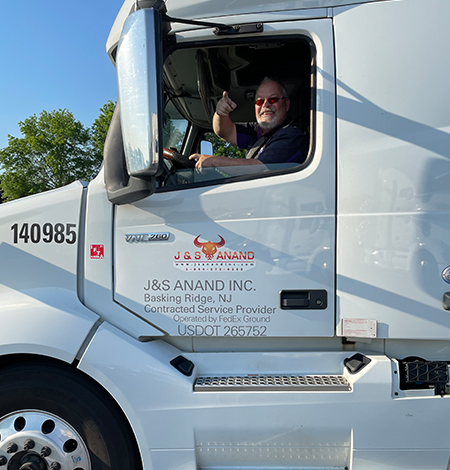 A significant amount of consignments transported across the United States is carried by road and this trend has also increased the demand for licensed, experienced, skilled and responsible truck drivers.
If you are searching for local Class A CDL driver jobs in Pennsylvania or New Jersey, you will come across a number of advertisements wherein companies promise attractive compensation package for a professional truck driver
While you may have your own preferences in choosing the organization that you will like to work for, it is worthwhile to make comparisons in terms of some specific features.
Usually, the three that matter the most to practiced truckers are:
Monetary payouts and add-ons
When you are scanning through job listings, the base pay for a truck driving job may be mentioned in terms of cents per mile (CPM) or a weekly payout. A company that has adequate work will be willing to offer at least $1500 per week to experienced CDL drivers selected for goods' transportation within a 300-miles radius.
As a skilled driver with relevant experience, you should never underestimate your worth. Remember that the transportation industry needs responsible truckers and an established firm will be ready to offer a package commensurate with your experience.
In addition to a justified monetary compensation, also look out for medical and life insurance benefits. While these generally start after the probation period, you must ensure that the organization does offer them, before sending your application for an advertised job.
Non-monetary benefits
Working in any sector is not just about money. People also expect a fine work-life balance while choosing an enterprise to work for.
If the job that you are about to apply for offers at least two weekly offs, paid sick leave, and gives you well-maintained trucks to drive, it is worth a consideration.
The top advantage of applying for home every day truck driving jobs is that they allow you to spend time with family and friends. You get to transport valuable stocks for renowned brands such as FedEx and also return home to sleep in your own room every night.
When you are evaluating the complete worthiness of a local driving job offer, do consider its non-commercial benefits too. Even if the monetary compensation is slightly less than that under a long route job but you get to be home for a peaceful sleep every night, the local job is a better option.
Company work culture
While company culture is not really a part of total compensation package, it makes an employee stick longer with a company. You love to work for an employer who respects you and values the critical responsibilities you handle.
An organization that distinguishes itself on various parameters such as fair monetary compensation, medical support, and home time does deserve employee loyalty. At the same time it should also have an encouraging environment and the leadership team should readily support employees in unique circumstances such as bereavement, illness in family, urgent need to handle a personal property-related matter, or any other unforeseen issue. Such support makes the company a good place to work at.
If current and previous workers have posted positive online reviews about workplace culture, do not hesitate to send your job application.
As a company that understands the transportation industry comprehensively and is focused on employee welfare, J & S Anand Inc. welcomes you to join its family of truck drivers. To apply for available jobs, visit http://jsanandinc.com/jobs/