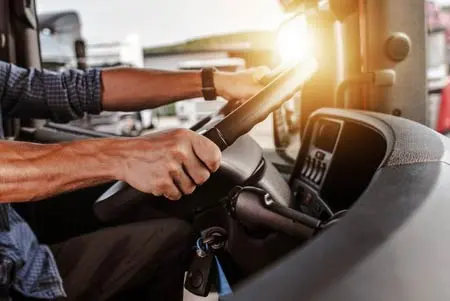 Pursuing a career as a licensed commercial driver comes with numerous benefits, one being hefty benefit packages, including discounts on medical expenses. Unfortunately, most people overlook this career path due to the dynamic stresses of being a truck driver. Staying away from home and lacking sufficient time for your family are a few drawbacks you're likely to encounter with this career.
Luckily, you don't have to sacrifice family time by driving thousands of miles. You can apply for a CDL home daily job at our company and enjoy our competitive pay rates along with health and life insurance benefits. This ensures you have a rewarding career progression within the company while making a steady income. You might also be rewarded for driving routes that fellow drivers want to avoid taking.
Are you looking for Class A trucking jobs? Look no further! We would like to incorporate your services into our company. All you need is to follow a few steps and ensure you have a compliant driving record.
Read along to discover more.
CDL Home Daily Jobs
Driving through the city and countryside and returning to your home after a long day at work is the most rewarding experience. Interestingly, that's what home every day trucking jobs offer. So if you'd like to apply for class A truck driver jobs in a company that appreciates your hard work and acknowledges that you deserve quality time with your family, look no further than J&S Anand Inc.
Our local CDL driver positions are unmatched as you'll be working within a 300 miles radius, meaning you'll be returning home daily to spend quality time with your family. Here's why you will appreciate being a truck driver for our company:
When you're hired for a local Class A driver job, you'll become acquainted with our daily linehaul runs and will be assigned a weekly schedule tailored to your needs.
We provide competitive wages topped up with affordable benefits such as Medical, Vision, and Dental, among other ancillary options. You'll also enjoy a friendly atmosphere and excellent working conditions.
Since safety is our priority, we've outfitted our trucks with the most up-to-date information and communication devices to help drivers to stay in touch with back-office staff to decide on better alternative routes assuming traffic and other conditions disrupt operations.
Home daily to have quality time with your family.
We have well-maintained and new equipment to keep you comfortable and safe throughout. We do this because we value your hard work and understand that your truck is your office.
Working with us means you'll get to see more places than you would in other jobs. Part of your job duties will be driving to various parts of the country, so you can use this opportunity to see landmarks, among other attractions. Travel is a great benefit of being a truck driver, so don't be left behind.
Apply today and pursue your career with J&S Anand to reap all these unlimited benefits!