Truck drivers are the strength of American commerce. It may be food, medicines or household appliances, most of the products that we use today are delivered by them.
At J&S Anand Inc we ensure that CDL drivers' professional journey is commensurate with the huge responsibilities they handle. We offer truck driving jobs with full benefits in Pennsylvania.
If you are a licensed Class A driver looking for CDL jobs in Pennsylvania, you will have a fulfilling career journey as a member of our fleet. We offer rewarding pay packages, healthcare benefits, life insurance support and paid holidays to our drivers for local and state-wide deliveries.
While handling your Class A CDL-Pennsylvania job responsibilities you can listen to your favorite music and take plenty of refreshing breaks to stay energized.
We have also deployed innovative communication systems in our vehicles to ensure that you follow the right routes and stay in touch with back-office workers for any support while travelling.
Our local truck driving jobs Harrisburg and York PA also allow you to spend restful nights at home if you reside in these cities. As per the number of hours that you can afford to spend on road, we provide both full-time and part-time work opportunities.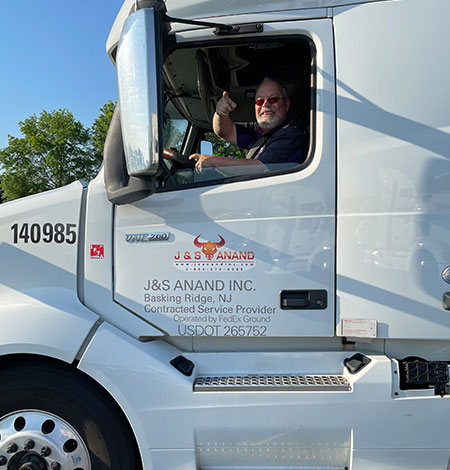 Ready to apply for our truck driver jobs in Pennsylvania?
We'll be happy to welcome you in our team.
All we expect from you is a valid Class A CDL along with at least one year of verifiable truck driving experience, and the ability to meet all DOT requirements.
To send your application online, please visit http://jsanandinc.com/job-inquiry/